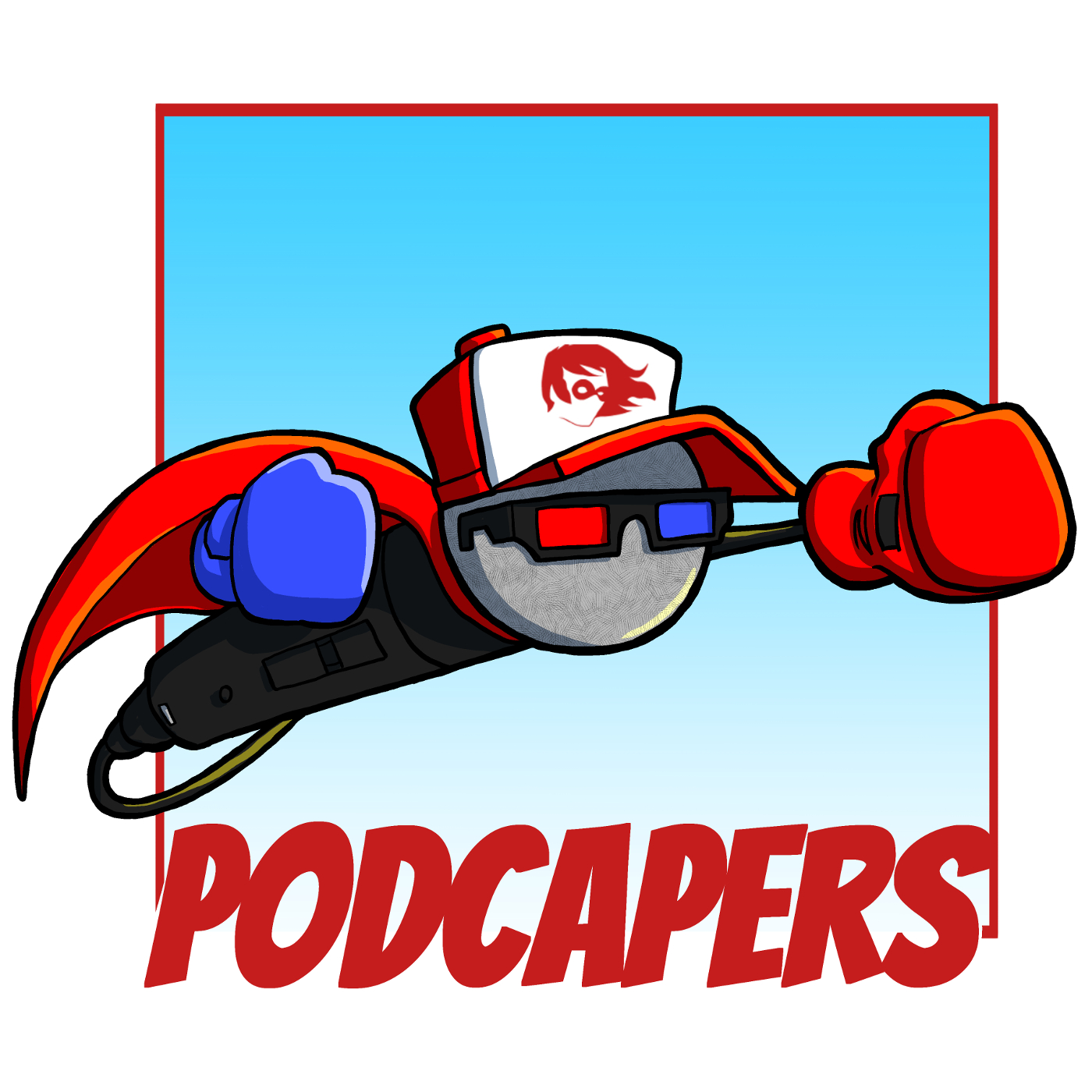 On June 2, A Place To Hang Your Cape's intrepid Editor-in-Cape David Molofsky ventured into the land of dragons, sheep, and valleys to attend the Cardiff Independant Comic Expo (CICE). David interviewed a variety of comic creators at CICE and we have collected the interviews here for you to listen to!
You can also see more of David's journey by checking out his live tweet of the whole weekend using the hashtag #CaperInCardiff
Listen & Subscribe: Apple Podcasts | Android | Stitcher | PodBean | Podchaser | Podparadise | Listen Notes |  Player.FM | RSS
Join the conversation in our Facebook Group. Suggest topics, talk to the hosts, and chat with fellow Capers.
Follow us on:
Support us on Patreon.com/ap2hyc and get bonus content, merchandise, and more.
Timecode:
D. Powell - 10:20
Twitter - @DSPublishing
Russell M. Olson - 13:16
Twitter - @Russell_M_Olson
. @russell_m_olson's pitch for his new book #LadyHollywood was so good I just had to get it!#CaperInCardiff #CICE2018 @CardiffExpo pic.twitter.com/VAaBbBn9ro

— David - Creator of AP2HYC & PodCapers (@AP2HYC_David) June 2, 2018

 
Emily B. Owen - 17:15
Twitter - @TomboyPrincess
Jenny Clements - 19:12
Twitter - @MiasAndElle
Just spoke to @MiasAndElle who has just released volume 2!#CaperInCardiff #CICE2018 @CardiffExpo pic.twitter.com/btytHEnwJD

— David - Creator of AP2HYC & PodCapers (@AP2HYC_David) June 2, 2018
Joe Glass - 20:27
Twitter - @JosephGlass
. @josephglass looking fab this morning @CardiffExpo #CaperInCardiff #CICE2018 pic.twitter.com/Zup5LsynTG

— David - Creator of AP2HYC & PodCapers (@AP2HYC_David) June 2, 2018
Bryony & Claire of Wine & Zine  - 22:45
Wine & Zine Twitter:  @WineAndZine
Bryony Twitter: @FlurishingQuirk
Claire Twitter: @ClaireASpiller
Dave Jones, Jay Frettingham, and Liam Frettingham of King Legacy - 25:42
King Legacy Twitter - @ComicKingLegacy
Had a fun chat with the boys behind @comickinglegacy - a rockin' and rollin' adventure following the King himself in space!#CaperInCardiff #CICE2018 @CardiffExpo pic.twitter.com/DA7uHMdfdi

— David - Creator of AP2HYC & PodCapers (@AP2HYC_David) June 2, 2018
Nich Angell - 26:44
Twitter - @NichAngell
Cat & Meringue Plushie Kickstarter
A fun little sketch from @nichangell - those capes can be tricky! #CaperInCardiff #CICE2018 @CardiffExpo https://t.co/OzzK7ob3Nn pic.twitter.com/E2B89ZPk7K

— David - Creator of AP2HYC & PodCapers (@AP2HYC_David) June 2, 2018
Vince Hunt - 28:06
Vince Twitter - @JesterDiablo
Awesome Comics Podcast Twitter - @TheAwesomePod
Awesome Comics Big Cartel Store
Just picked up @theawesomepod anthology issues 1 & 2#CaperInCardiff #CICE2018 @CardiffExpo pic.twitter.com/LvVnNIvKnP

— David - Creator of AP2HYC & PodCapers (@AP2HYC_David) June 2, 2018
Patrick Montgomery - 31:06
Twitter - @PJMontgomery
The Trolltooth Wars Big Cartel Store
Iz McAuliffe - 32:56
Iz Twitter - @izmc
CICE Twitter - @CardiffExpo
True Believers - 35:48
Twitter - @OkTrueBelievers
Facebook - Ok True Believers
Tales from Beyond Infinity Charity Comic
Ieuan Protheroe - 38:17
Twitter - @Ieuan_Sketch
BarnaBee and more on Ieuan and Michaela's Etsy Store
Josh Somerville - 40:35
Sam Webster - 42:44
Owen and Geofferey of Psychedelic Journal - 45:28